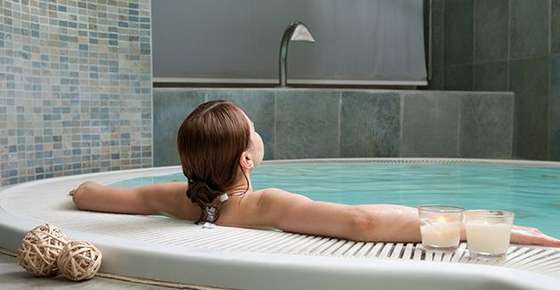 For as long as there have been towns and cities, public baths have been available to provide people with a place to get clean, relax and enjoy other health benefits.
Public baths were not just about staying clean, though. These spaces allowed people to socialize and stay connected with others in their community. Here we take a look at how public baths have changed over the centuries.
Ancient Baths and Spas
While all ancient cultures had a way to keep clean, some scholars say that what we think of as public baths started in Ancient Greece around the sixth century B.C.E. These public spaces were often located near — and eventually in — gymnasiums and provided men and women with basins to clean themselves.
Later on, public bathing in Ancient Greece took on a more spa-like atmosphere, with hot water, cleansing sands, vapor baths, cold plunge pools and aromatherapy massages.
The Ancient Romans expanded public baths on a grand scale, with them becoming something like a cross between a water park and a theme park. In the Roman baths you might find pools, gardens, game rooms, theaters and libraries.
Some public baths could handle 3,000 bathers a day. And because the Roman Empire stretched so far throughout Western Europe, there is still an old Roman public bath site in — appropriately named — Bath, England.
19th Century Baths and Spas
In the early 1800s, public baths saw a resurgence in Europe, with the first one opened in Liverpool, UK, in 1829. Some of these public baths provided people who didn't have access to bathing facilities in their own home with a way to stay clean. A few decades later, local governments started building public swimming baths for all their residents.
By the mid-1800s hot water baths started to show up in Europe. These were based on Roman-style public baths that still existed in what would later be known as Turkey — which gave them the name of Turkish baths. These quickly spread throughout the British empire and later to the United States.
Modern Day Baths and Spas
Many public baths in the United States gave way to private spas, which are found in every state and major city today. In Europe and the United States, though, there still remains a vibrant public bath atmosphere built around natural hot springs.
Early on, the mineral-rich water of these thermal baths — or hot springs — was marketed for their healing properties, but they remain popular today because of the relaxing benefits of naturally hot water.
In Europe, thermal baths can be found in many countries, including Austria, Germany, Hungary, Switzerland and France. In Bad Gleichenberg, Austria, use of the thermal bath dates back to Roman times. In Western Europe, the Finns still enjoy public bathing in the tradition of the Roman Empire, with it being as much of a social event as a way to stay healthy.
In the United States, hot springs in places like Colorado, California and Nevada draw people there to soak away their ailments and stress. Some places offer hot water soaking in natural areas, while other locations pump the hot water from the springs into pools or hot tubs.
Even if you can't make it to a natural hot spring or public bath, you can still experience the healing and relaxing powers of a hot soak by booking your next spa day.